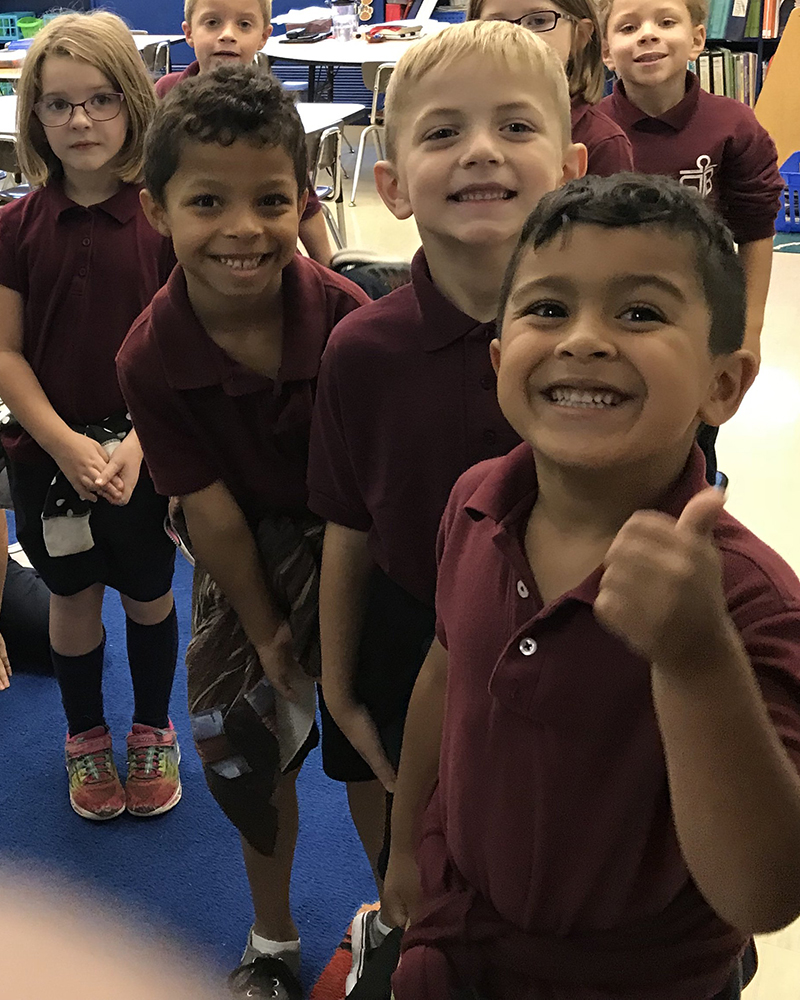 St. Bernard Child Care
To enrich and enhance child development.
St. Bernard Child Care provides experiences that enrich and enhance each child's social, emotional, physical, cognitive, and creative development.
Children are cared for in an attractive, safe facility by qualified and trained staff. We serve as positive role models and provide care that is supportive, nurturing, warm and responsive to each child's individual needs.
St. Bernard Child Care is a Christian based center. We share our love of God, community, and each other within a positive environment. The childcare center follows the High Scope Curriculum which fosters the child's creativity, confidence, and independence, we take the learning process beyond traditional academic subjects and prepare children for later schooling and future success in life. (High Scope Educational Research Foundation) St Bernard Child Care teachers stay connected with families using the Procare app…giving updates in real time on feeding, sleeping, activities, photos, and more!
We are licensed for 150 children ranging from the ages of 6 weeks to 12 years of age. We are open 7:00 am to 5:30 pm, Monday through Friday, year-round. We are closed for holidays and follow the OPS and Catholic Schools guidelines for snow days. A $50.00 registration fee and the first week's tuition are due upon enrollment.