St. Bernard Child Care
Caring for children 6 weeks to 12 years
Child Care Contact:
Lara J. Miller, Director
lmiller@stbernardomaha.org
402.556.4161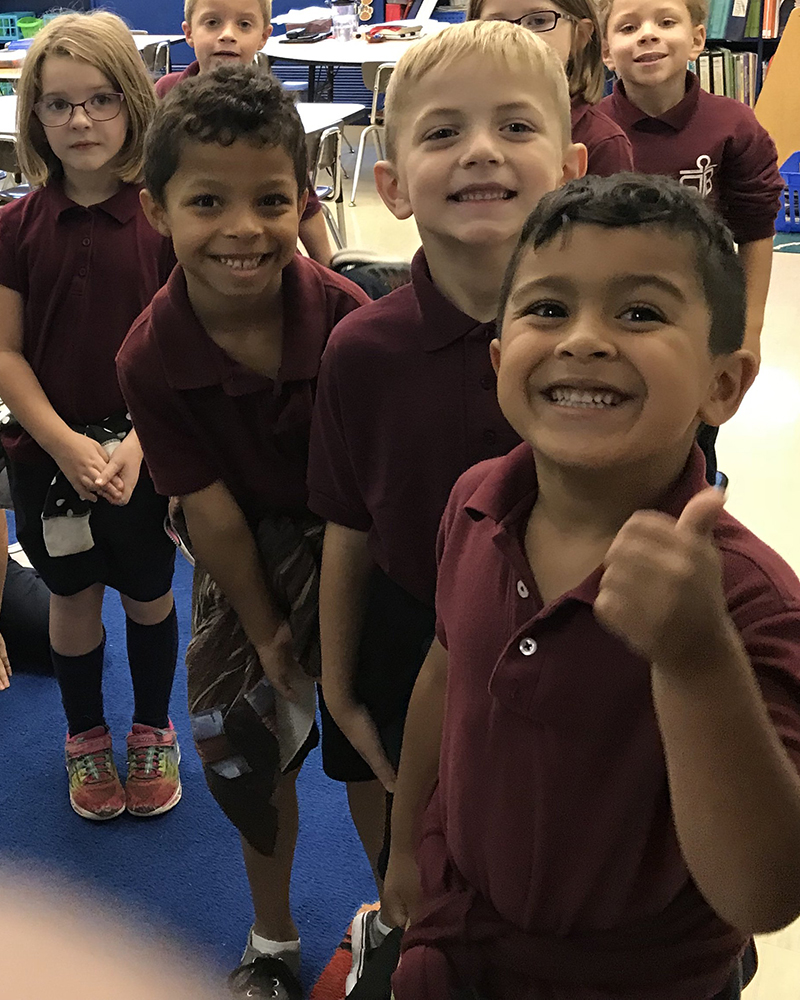 St. Bernard Child Care
To enrich and enhance child development.
St. Bernard Child Care provides experiences that enrich and enhance each child's social, emotional, physical, cognitive, and creative development.
Children are cared for in an attractive, safe facility by qualified and trained staff. We serve as positive role models and provide care that is supportive, nurturing, warm and responsive to each child's individual needs.
St. Bernard Child Care is a Christian based center. We share our love of God, community, and each other within a positive environment. This fall we will be following the Catholic Schools Preschool Curriculum. Daily "take home" notes are handed out to parents for Infants, Toddlers and Preschool. We offer a before and after school program for school-age children along with a great summer program open to OPS children too.
We are licensed for 150 children ranging from the ages of 6 weeks to 12 years of age. We are open 7:00 am to 5:30 pm, Monday through Friday, year-round. We are closed for holidays and follow the OPS and Catholic Schools guidelines for snow days. A $50.00 registration fee and the first week's tuition are due upon enrollment.