History & Mission
St Bernard officially opened October 1912 in a brick four-room school house. There were 75 students in grades K-8. In 1917 the current school building was built.
As enrollment increased, so did the size of the building with multiple new additions being added. In 1962 St. Bernard had its largest enrollment: 1213 students. There were so many students that students had to come in shifts!
Today, St. Bernard serves around 170 students in grades PreK-8. We have an onsite daycare for infants through school-age. We serve students from all over the city, and beyond. Many of our students receive various scholarships or financial assistance whether it be from the parish, grants, or the Children's Scholarship Fund.
In most recent years, St. Bernard has focused on growing in community, building a STEAM lab, and implementing blended learning.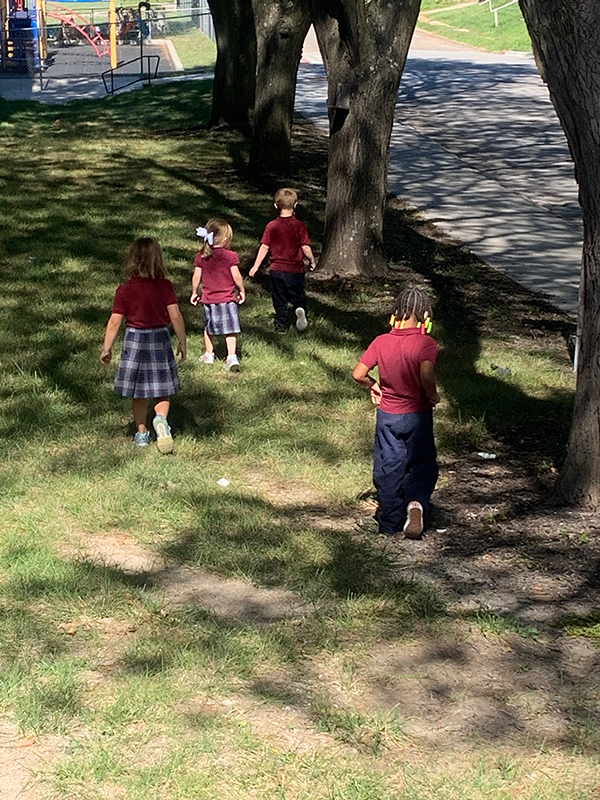 Curriculum
Standards, expectations, success!
Click the button below to view the Student Handbook
St. Bernard follows the rigorous standards laid out by the Archdiocese of Omaha Catholic Schools Office. We have high-expectations and strive to help each student succeed. In recent years we have added STARS assessments, Fountas and Pinnell benchmarking, and Lexia to facilitate student growth.
These tools help teachers determine where students are in the process and what skills need more practice in order to achieve individual and class success. Students in grades 3-8 also take the diocesan mandated Terra Nova assessment every Fall.
Volunteers
Part of the Catholic faith is giving back, and the best way to do that is by volunteering your time and talents! Volunteers are very important to the total operation of many SBCS programs. Be sure to read about volunteering at SBCS on page 4-5 of the St. Bernard School Student Handbook.