Take Home Tuesday
Find the latest school news right here – just click the button below to download the newsletter
Board Minutes
Keep up on what's happening at the board meetings by following the link below.
Board minutes are available under About Us –> Staff –> Board Minutes.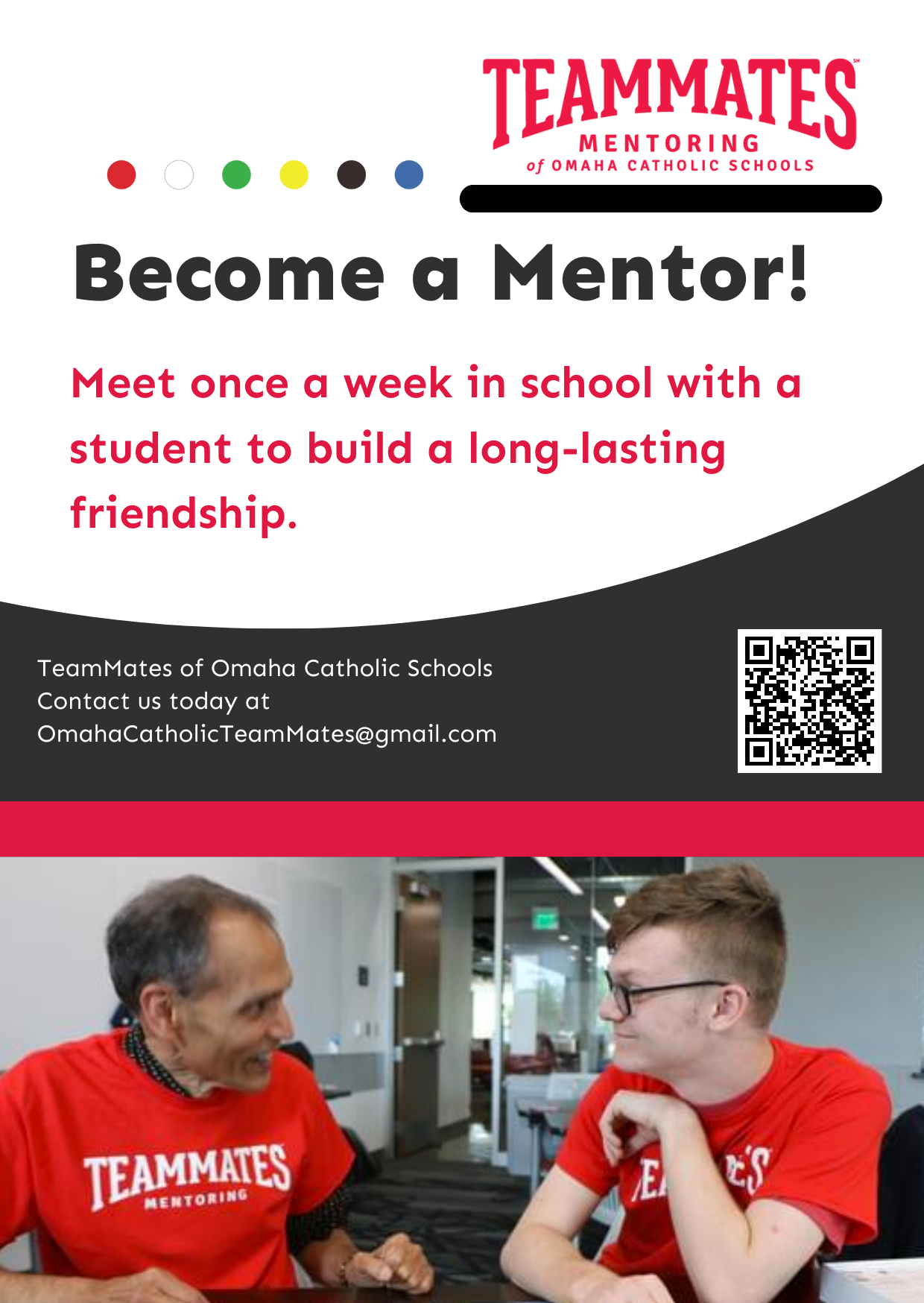 NEW Volunteer opportunity at St. Bernard Catholic School
We are currently seeking Benson Catholic community volunteers to serve as Mentors for our new Mentoring program, TeamMates at St. Bernard Catholic School. Mentors are adults, aged 18 and over, who are Safe Environment trained (we provide free on site), to mentor a student grades 3-8 on location at St. Bernard Catholic School. Consider making a positive and lasting impact on the life of a child in your community.
Simply CLICK the button below or SCAN the QR code to get registered. Remember to include St. Bernard's Catholic School as your selected site!
THANK YOU! God Bless!